Advisors to new business and transport hub
We are pleased to announce our appointment as Financial Advisors to develop West Exe Park, a new sustainable community with business and transport hub. 
The 60-acre site west of the A38/A30/M5 intersection will be a state-of-the-art, working community with a philosophy of low carbon at its core. The project will see land currently used for light industrial and commercial premises developed into new sustainable office spaces, with efficient public transport and cycle lanes. 
Project management, advice and sustainability
Global City Futures have extensive experience with supporting the public and private sectors with sustainable growth. They will project manage, advise and assist across the whole project, including the use of renewable power for the site, which will allow cost effective sustainable construction that fits with both Teignbridge and Exeter's net zero carbon goals.
With Exeter and the surrounding region being one of the fastest growing in the UK, challenges arise with transport and infrastructure development. For the region to become Net Zero, it is essential that developments come forward in a smart and sustainable manner. This means that attention is needed when it comes to the design of new office space, efficient public transport and cycle lanes.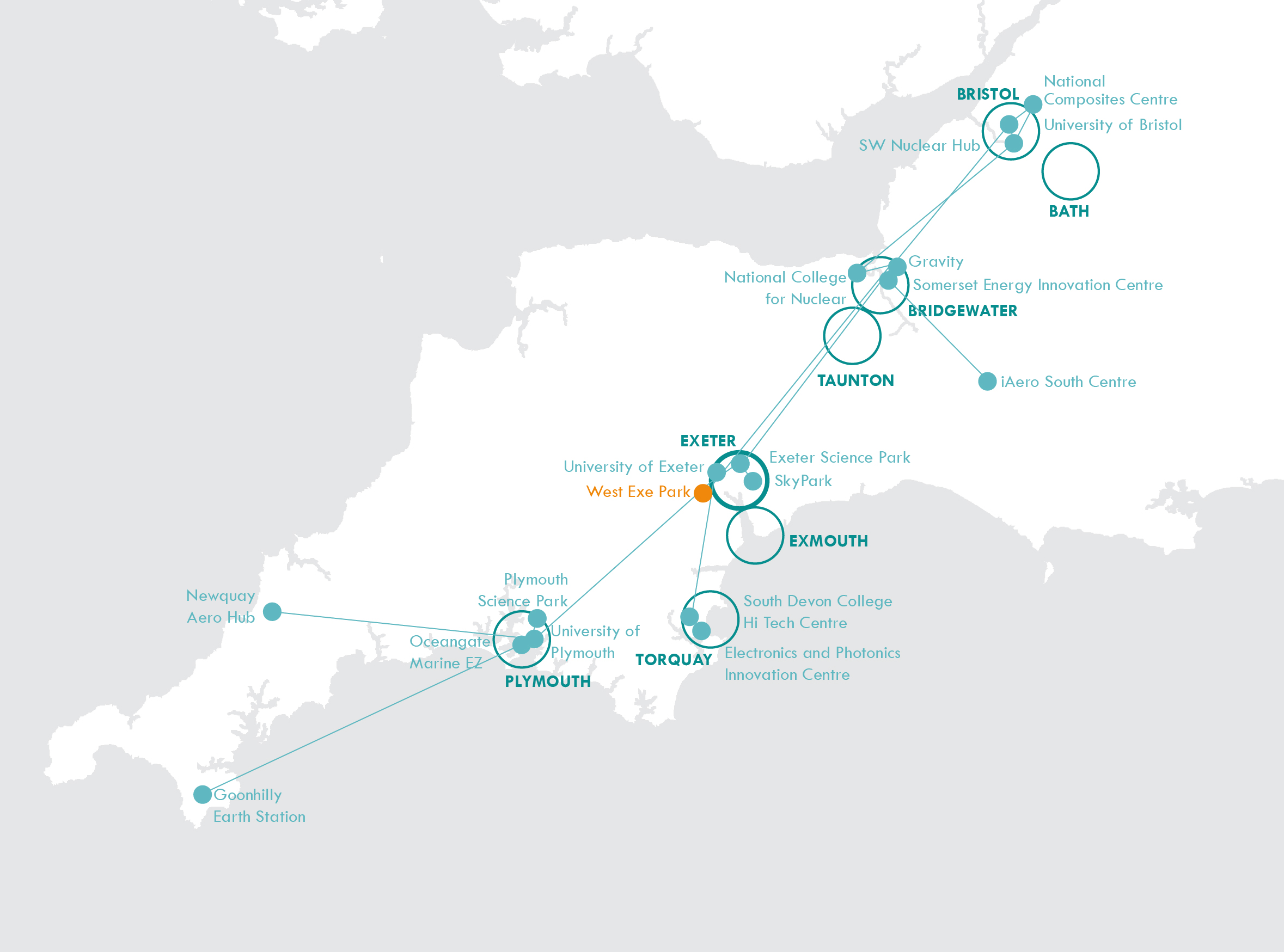 A showcase to share and inspire
The client and Global City Futures are envisaging an outcome of a harmonised working community that will be accessible and attractive for workers, while reducing congestion within the city. 
Roli Martin, Head of Finance and Partnerships for GCF said "We are very pleased to be a part of this ground-breaking project, especially as we have worked with Exeter on the development of their plan to be carbon neutral by 2030. This forward-thinking Exeter Estates project will be a very visible part of the region's commitment to a sustainable future, and we hope will be a showcase to share with and inspire other areas of the UK."